Yeah, it's safe to say that your wedding veil will be the most effective + impactful accessory you wear on the big day. Though it may be as simple as a sheet of fabric, a wedding veil can complete your bridal style in a major way! With designs ranging from floor-skimming cathedral to a face-framing 4-inch, your veil can even enhance the overall look of your wedding dress.
Before you feel overwhelmed with all the choices, rest assured you can easily find the perfect veil for your budget + bridal style! And because so many talented designers are right at the tips of our fingers, we've started the (fun) research of narrowing down your wedding veil search. If you're going for traditional or want a touch of wild – or maybe one with pearls like that beauty above by Twigs & Honey, you'll undoubtedly find something inspiring in our round-up of wedding veils!
Green Wedding Shoe's product selections are curated by the editorial team. If you buy something through our links, we may earn an affiliate commission, at no cost to you. If you would like to support GWS, please consider shopping through our links!
Embroidery + Embellishment
Bring on the sparkle, right?! These veils are true works of art with the inclusion of beading, gems + embroidery appliqués. Because embellished veils have lots of personality, they complement classic + minimalist dresses really well.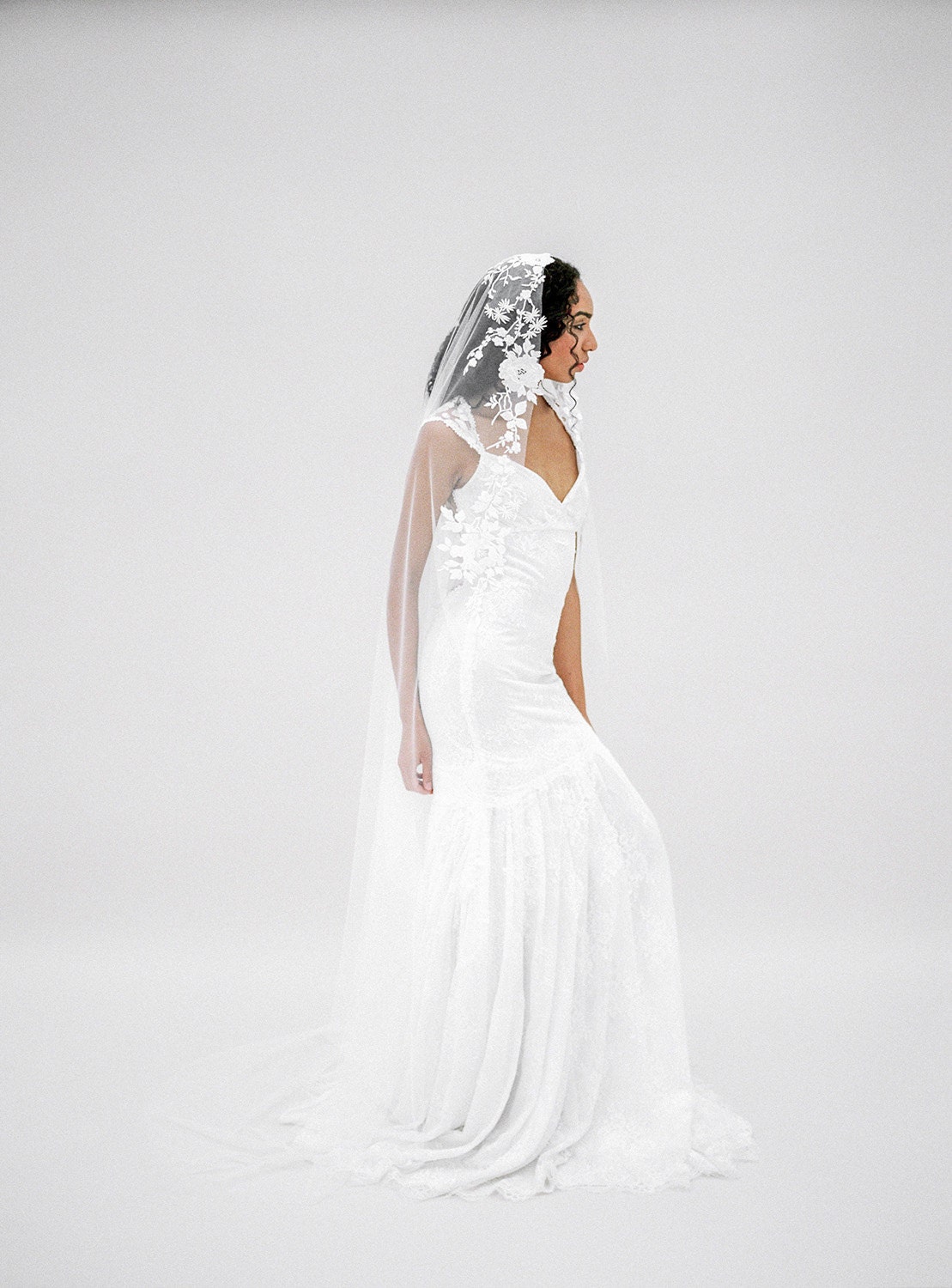 via Etsy
via BHLDN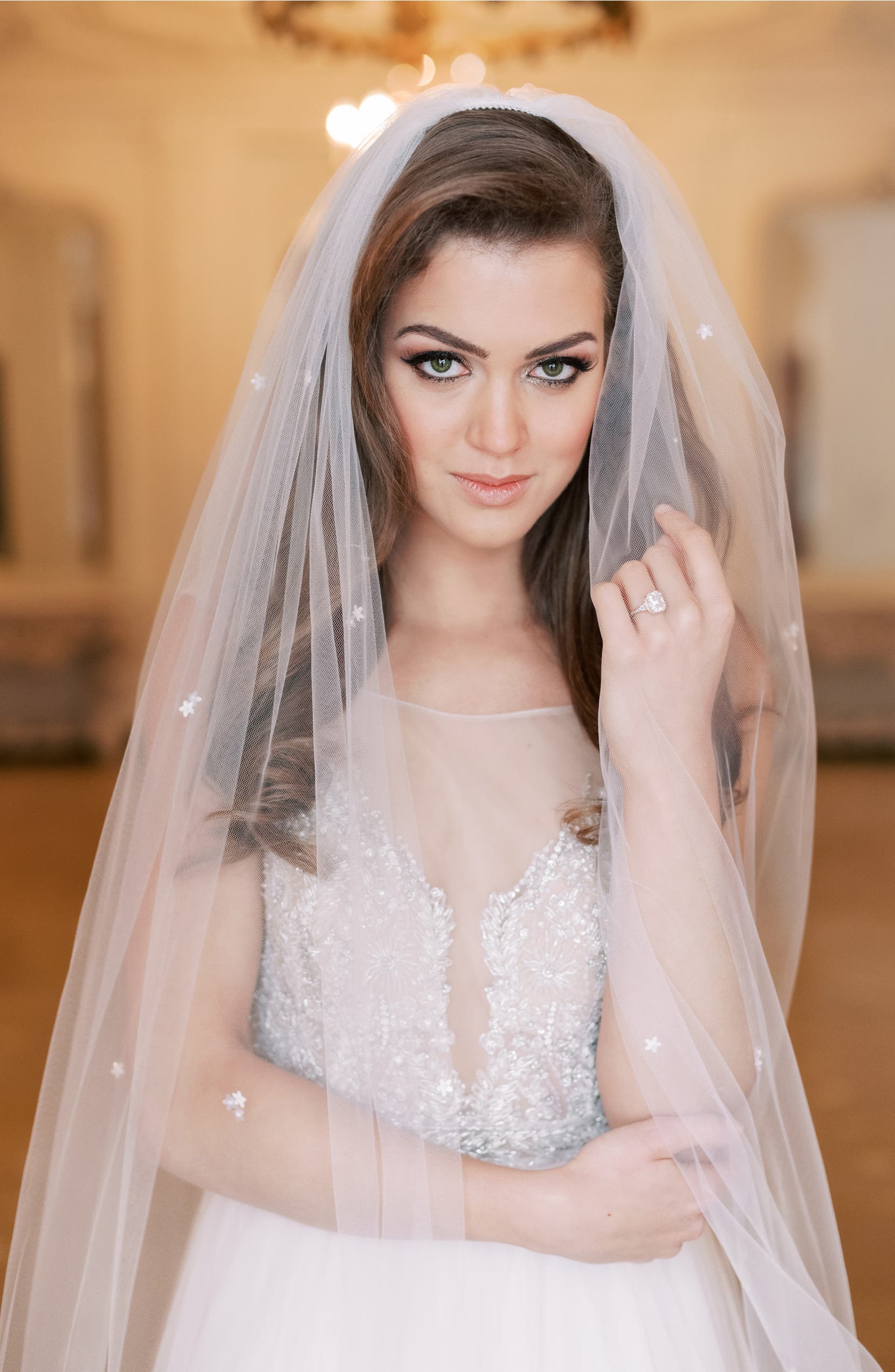 via Nordstrom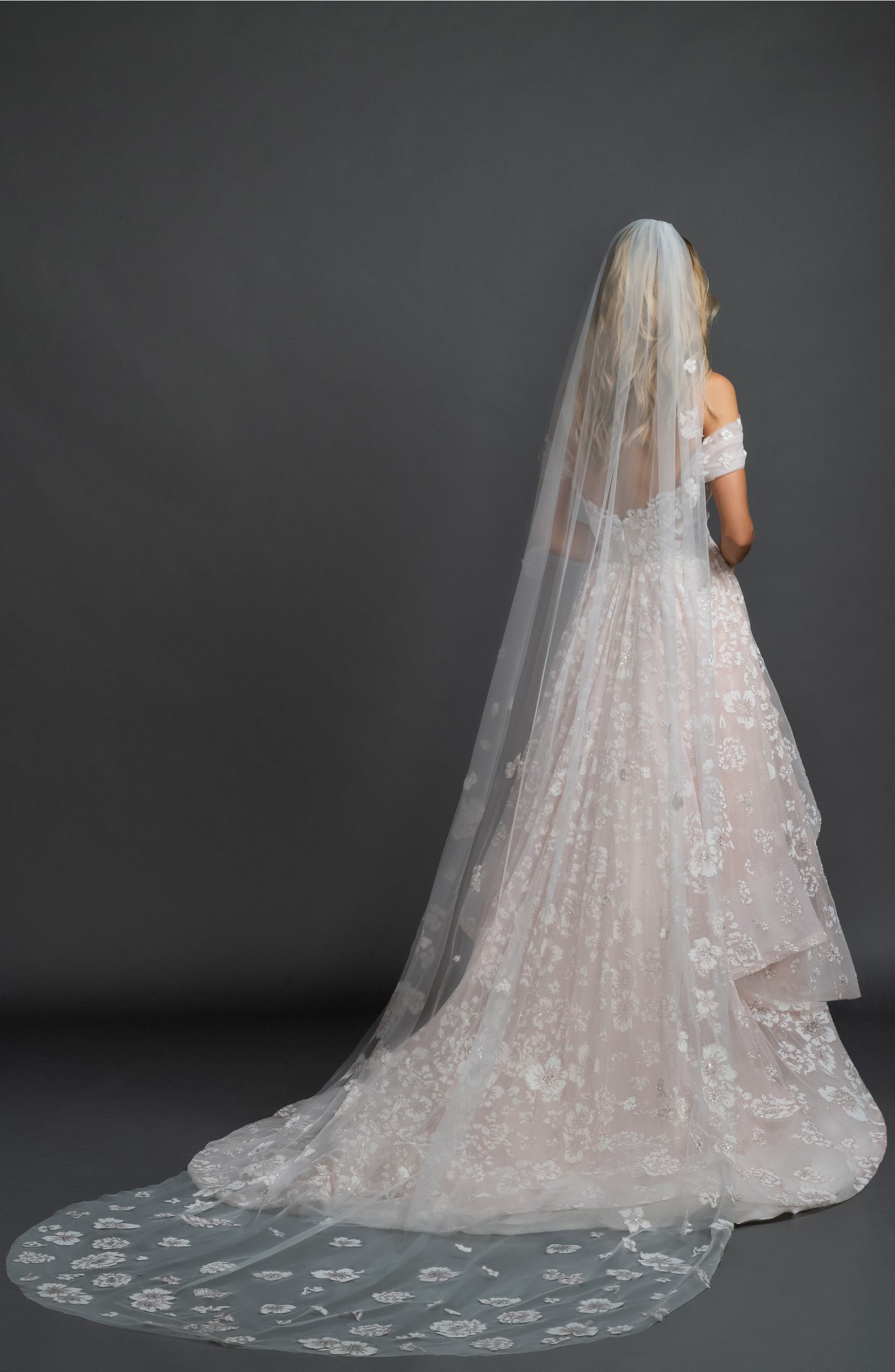 via Nordstrom

via Etsy
Whimsy
Are you ready to get wild? Show your true colors with whimsical wedding veils like these! We love pops of sequins, different color fabrics + designs that tell a story. Make some major moves in these veils (if you dare).

via Hushed Commotion
via Etsy
via Etsy
If you're feeling these designs, and are up for a fun DIY, check out this super simple silk flower veil tutorial!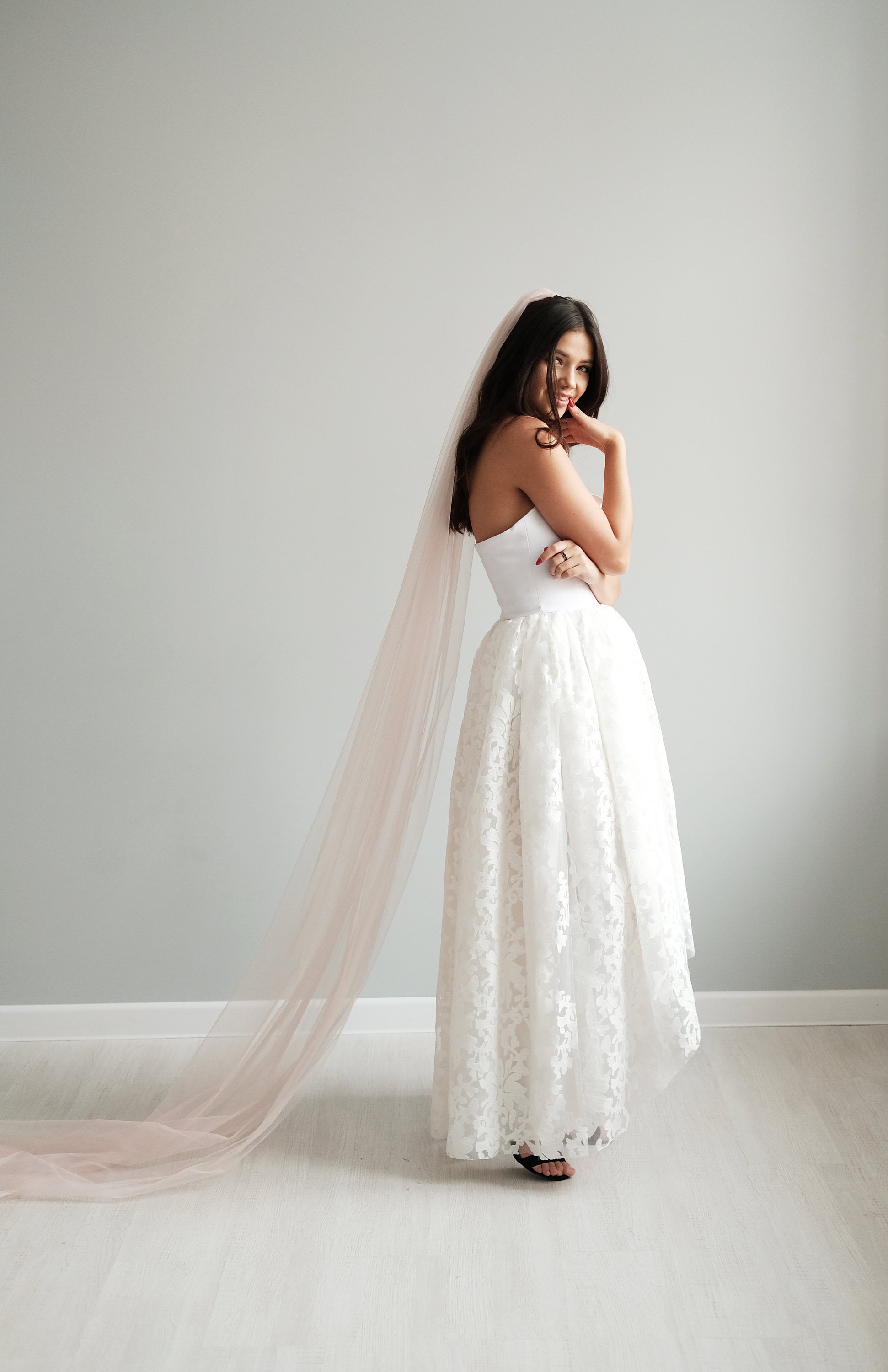 via Etsy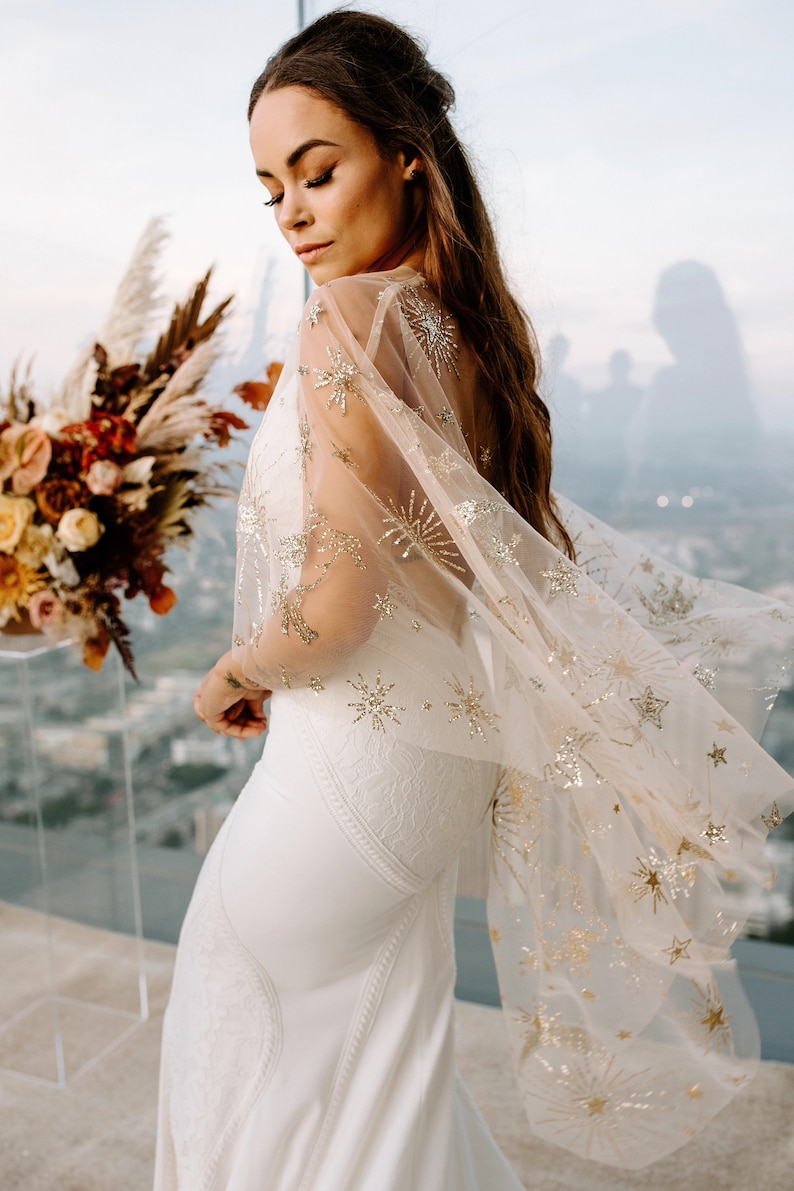 via Etsy
Bohemian
Boho babes out there might find these particularly interesting. Create a bridal path of fierce fringe or pop in a boho bridal crown with these fun styles. We love the fringe on this cathedral veil! It's your wedding day…what better time to own the floor?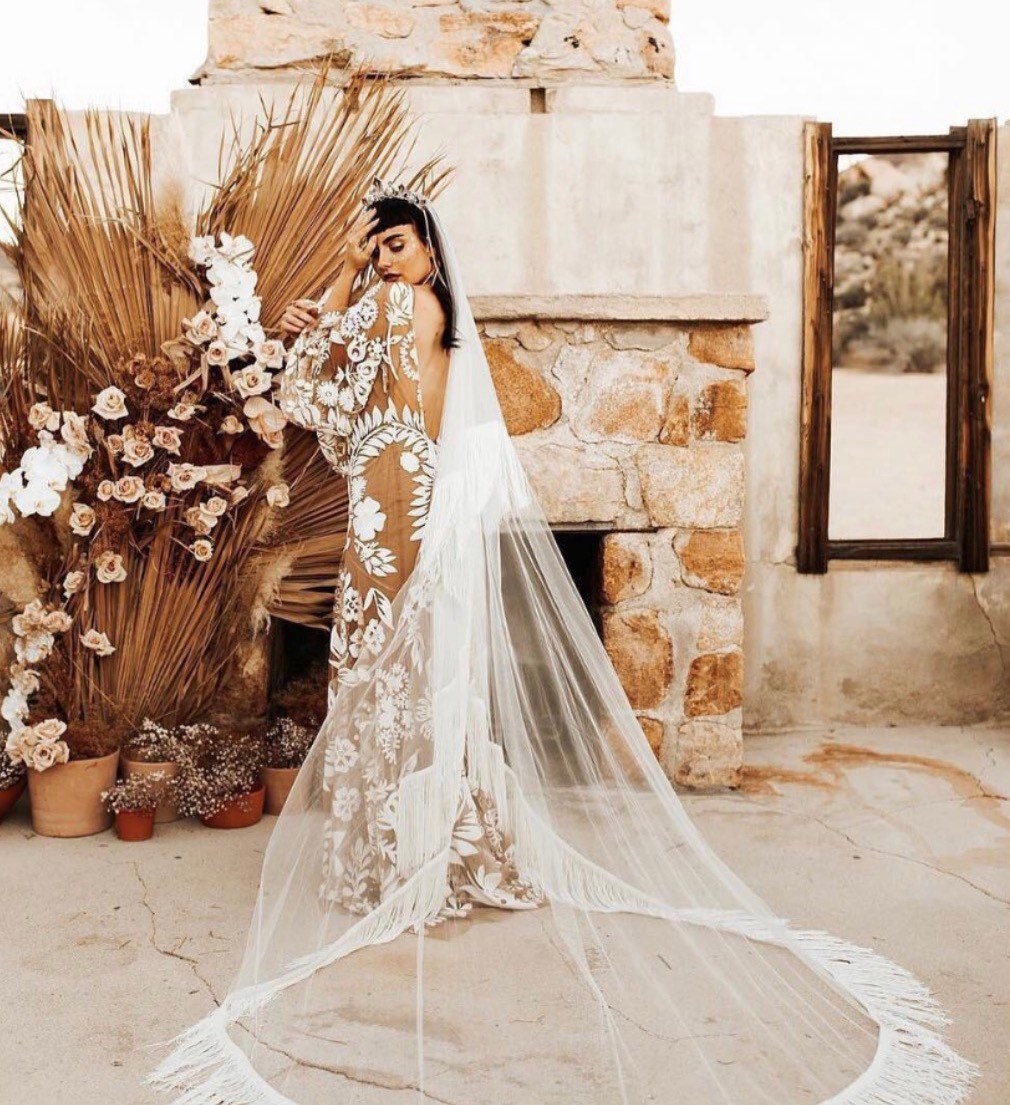 via Etsy
via Etsy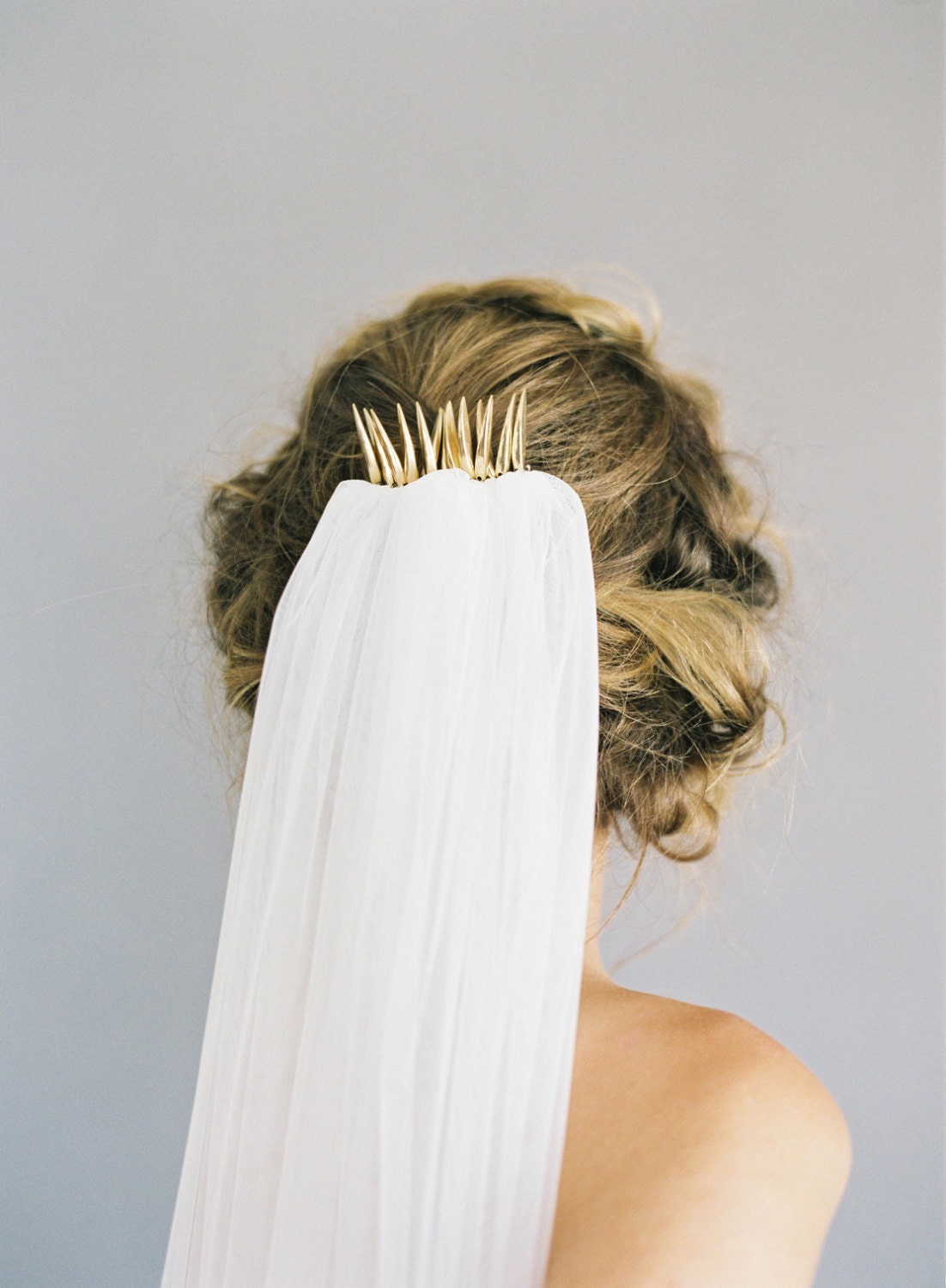 via Hushed Commotion

via Etsy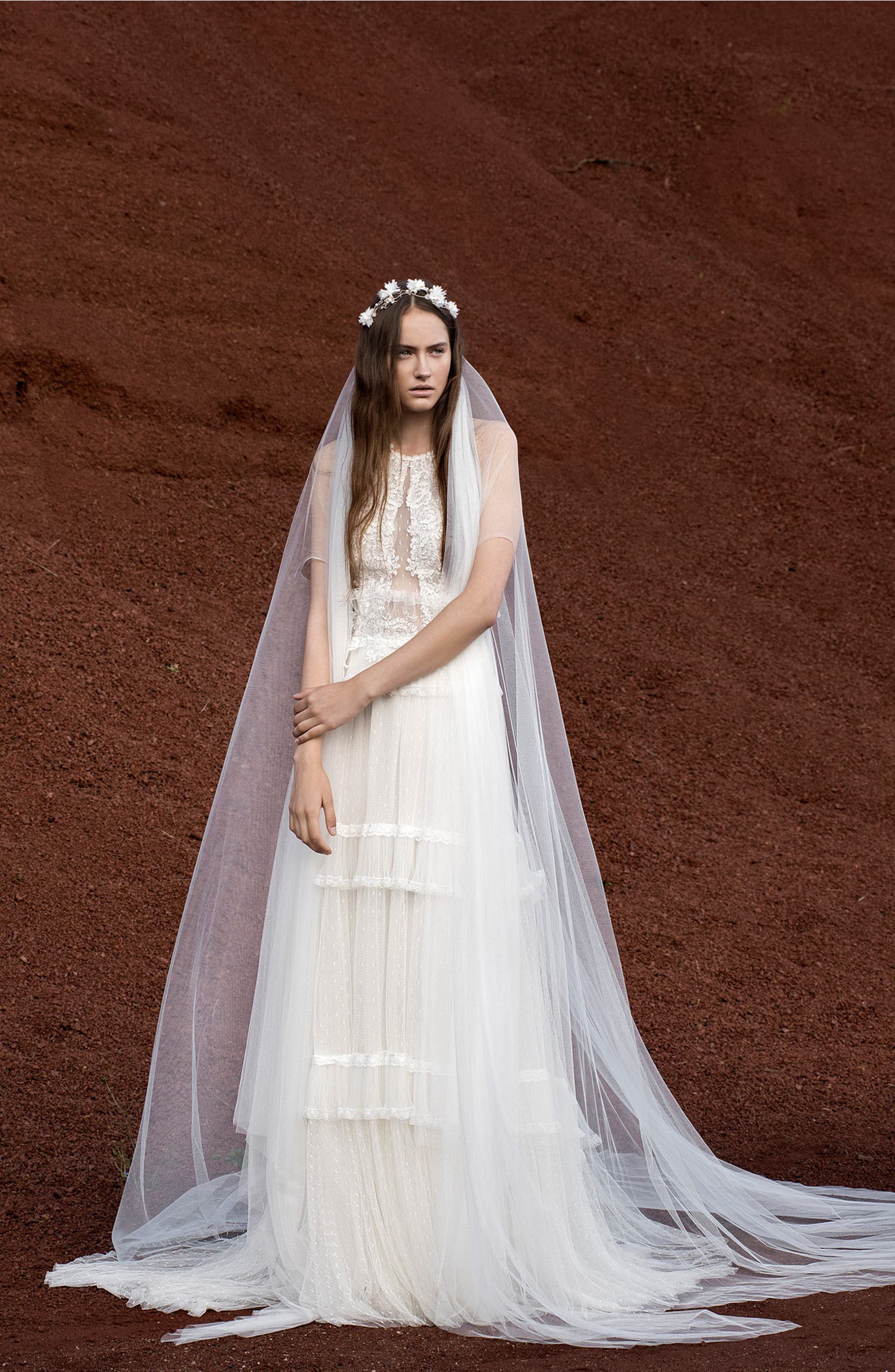 via Nordstrom
Classic
It truly never goes out of style. A clean tulle veil + blusher is stunningly bridal + beautiful! Especially if your dress has lots of texture or patterning, it's fun to pair it with a minimalist veil. The perfect, finishing touch.

via Twigs & Honey
via Etsy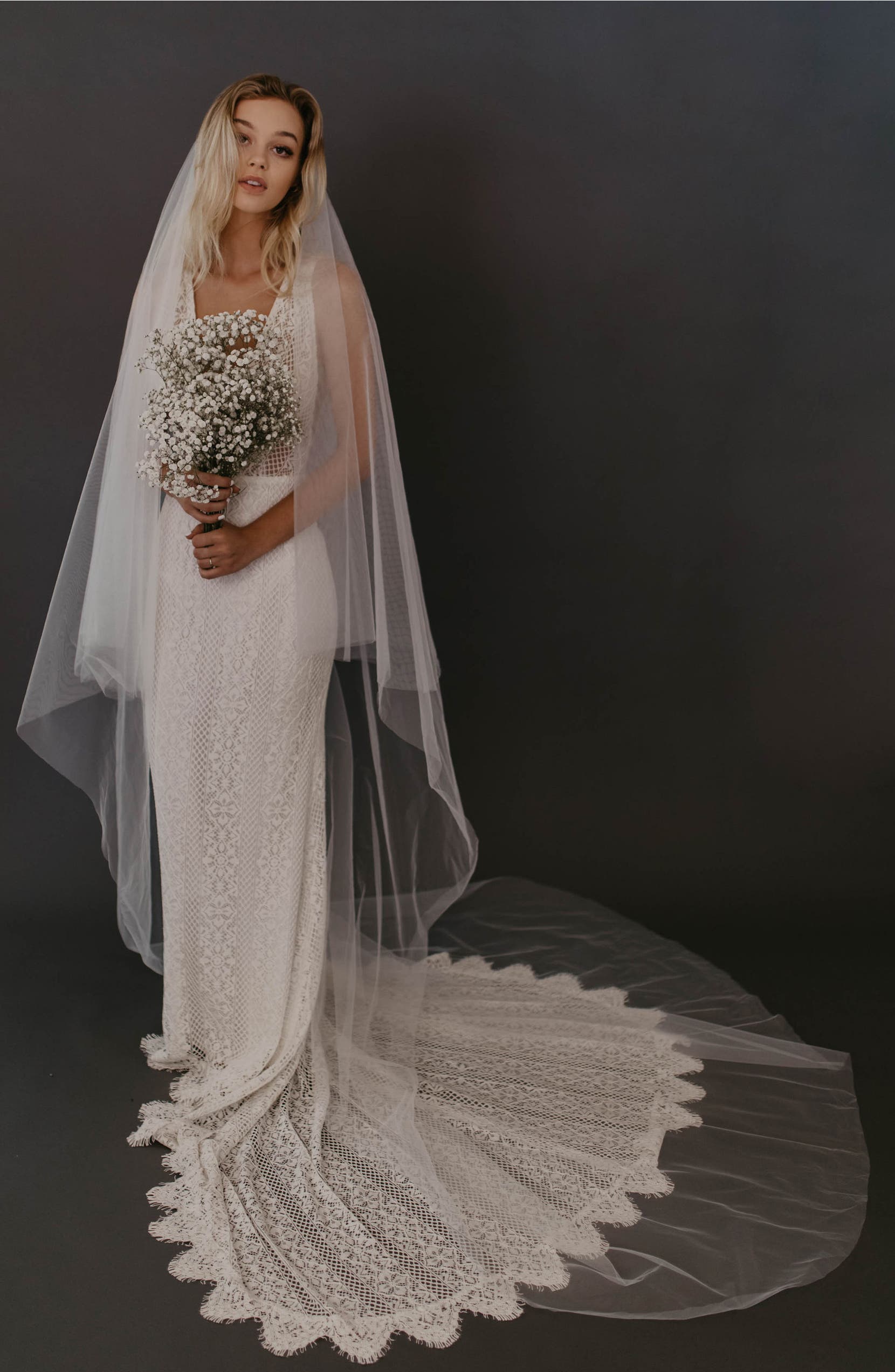 via Nordstrom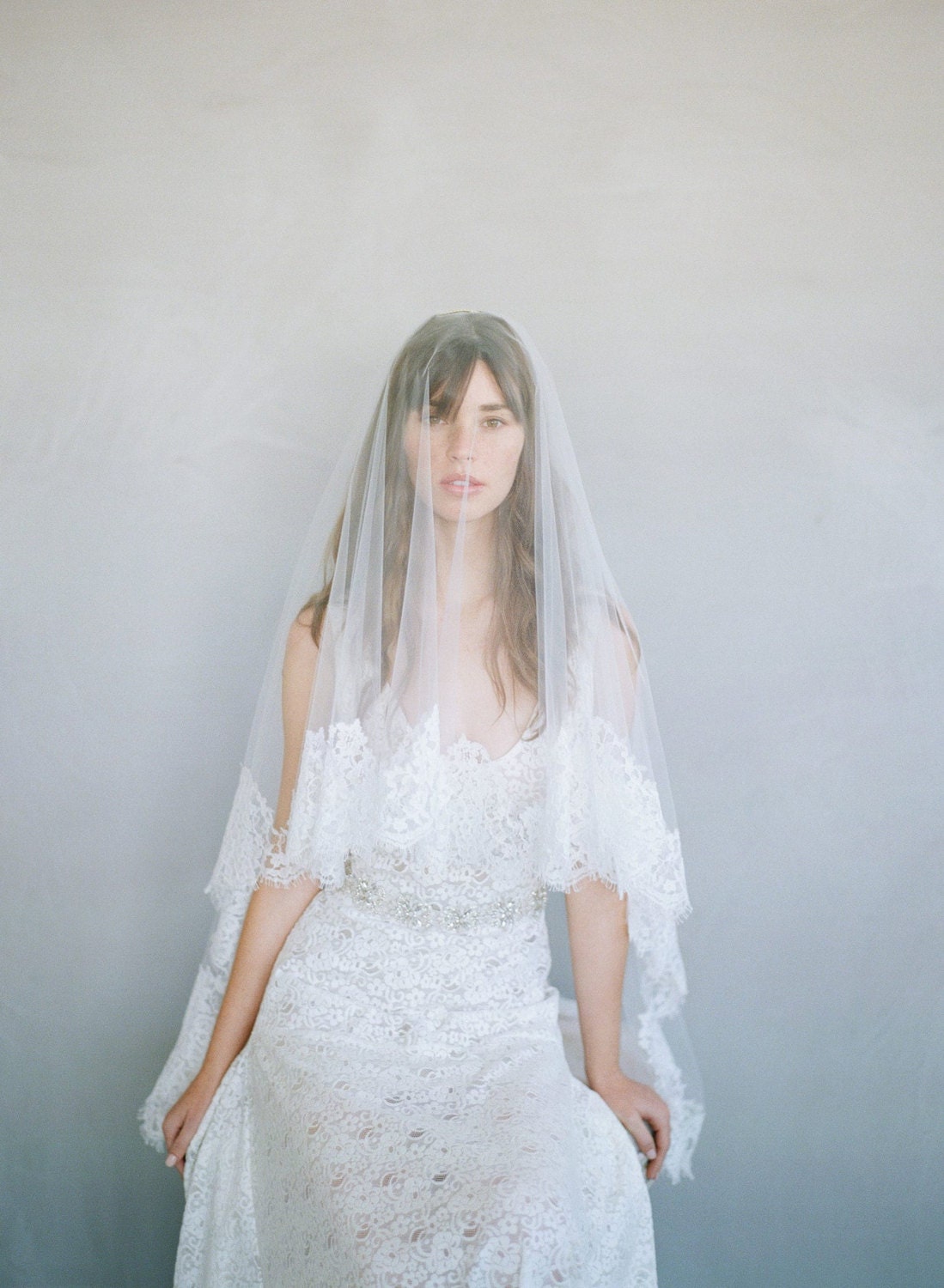 via Twigs & Honey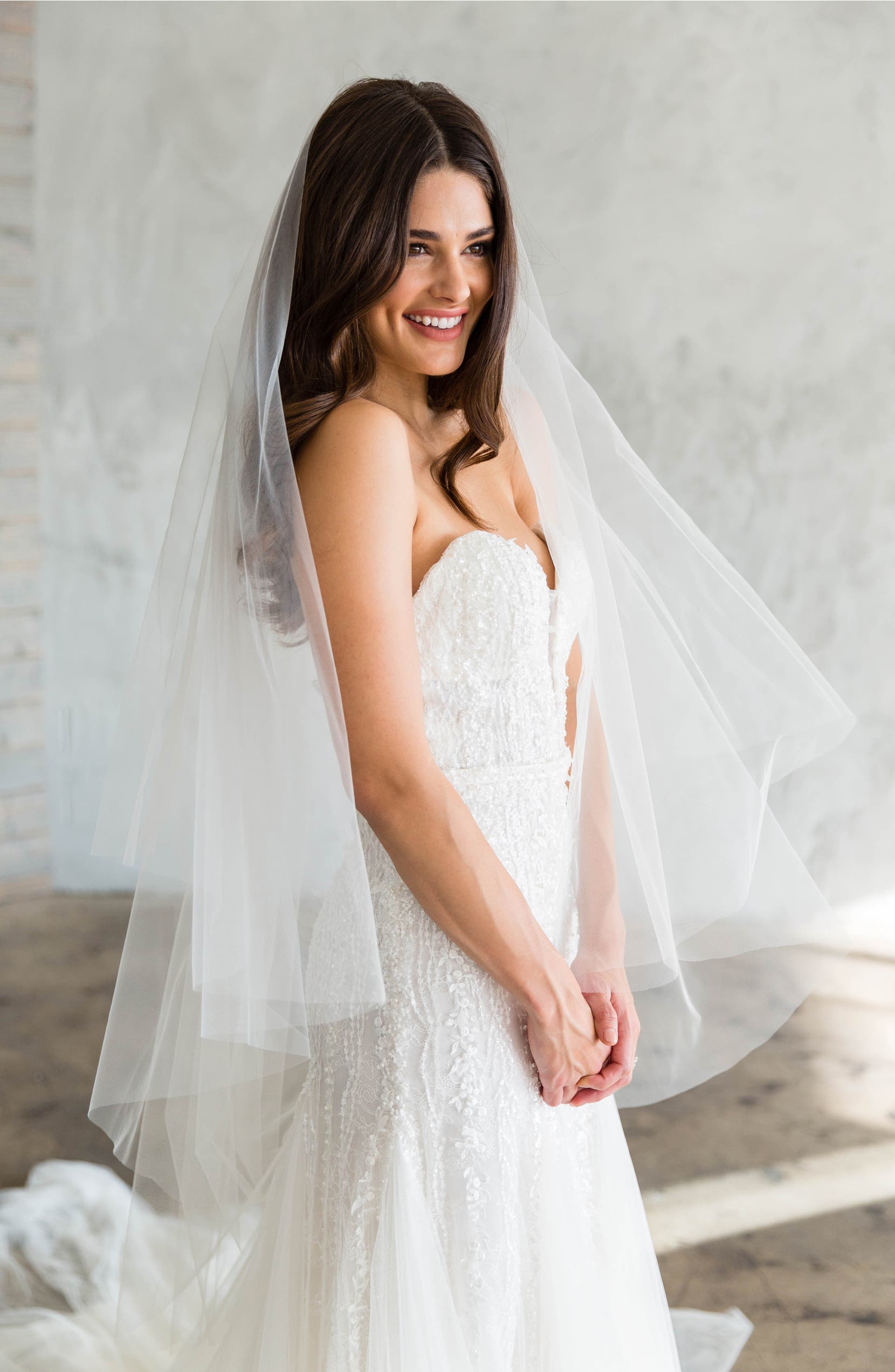 via Nordstrom