You're doing it all right if you've already tapped this list of inspiring Black wedding professionals to hire! Even better if you're familiar with this important letter about our ongoing commitment to support Black-owned businesses + support the end of racial injustice. Another great way to support the Black community is by adding products from Black owned businesses to your universal wedding registry! We found a few that would be great to add to your registry – or shop for gifts! Either way, there's a wine club (or two) that we'll be joining.
Here are a few of our favorite registry picks – from wine club memberships to salad bowls + many rad products in between:
Food + Wine
Adding a wine club subscription to your wedding registry is a win-win; especially when you're supporting the dreams of two sisters and tasting the sweet fruits of their labor! McBride Sisters Winery in Oakland, CA offers wine club memberships and the coolest wine label ever: Black Girl Magic.

Get your hands on this magic by adding the wine membership or a couple of cases to your universal Amazon registry!
Yes, we love a universal registry for couples so they can gleefully comprise a single registry from products found on and off Amazon.com. If you don't know already, here's more about why we love Amazon's universal registry (and how you can sign up)!
You're surely already familiar with how Amazon works and the benefits of that simple 'buy now' click. It's easy, fast + reliable. It's also another great way to support Black owned businesses that might not otherwise be easily added to a wedding registry. So, if making your wedding registry on Amazon sounds like a no-brainer, you can begin the process now:
Red Bay Coffee is at the forefront of what they believe is the fourth wave of coffee—a firm commitment to ensure coffee production is not only high quality and sustainable, but a vehicle for diversity, inclusion, social and economic restoration, entrepreneurship + environmental sustainability. What's not to love? Quality coffee with all the thoughtfulness behind production! Pop a few bags into your registry, or buy their products online. We're particularly loving these Ugandan pottery mugs.
And if you love podcasts as much as you love coffee, tune into Coffee Dojo –  a show about the intersection of leadership, culture + creativity and bold outliers who are disrupting business as usual (hosted by Keba Konte, founder of Red Bay Coffee)!
What do you think about free, expert-level tea education? We're in! Brooklyn Tea is of the highest quality – organic, and fair trade whenever available. As part of their mission, they provide free expert-level tea education in any community they serve. Add them to your universal Amazon registry, or shop their leaves now.
We're always interested in sharing more great wineries! Maison Noir Wines is particularly special as it's founded by sommelier André Hueston Mack. The wines are unique and distinctive garage wines, initially created for some of the New York's best restaurants for whom Mack was a sommelier and now available nationwide! Shop or register for their unique wines, or their 1990s-inspired company apparel (or both!).
For The Home

If you love classically beautiful patterns and calming home decor, Bolé Road Textiles is something to explore! Bolé Road is a Brooklyn based design studio that specializes in vibrant home decor. All of their pieces are handwoven in Ethiopia! The coolest part is they are dedicated to helping their clients decorate spaces they love while supporting artisans in Ethiopia. Another win-win. Add these pillows, towels and sheets to your universal registry now!
If you're all about color (like we are), you'll feel compelled to buy everything from Jungalow in Los Angeles (like we do). Jungalow started as a design blog in Justina Blakeney's tiny, plant-filled living room back in 2009 and has since grown into a lifestyle brand and the go-to source for 'jungalicious' design goods + inspiration. This shop features signature collections designed in their LA studio; as well as a curated ensemble of creative, colorful, modern goods from around the globe. Female artists is where their support + passions lay. So much yes!

This Phoenix wallpaper design is a genus of 14 species of palm trees that span the world, from Africa, Asia, Europe, and the Middle East. Yaas! It's a globe-trotting botanical family that represents the connection + diversity between plants + people all over the world.

Of course this Rainbow Hook Pillowset is an absolute need!

Loving thee artistic bookends, too. If you haven't added a Jungalow item (or four) to your universal Amazon registry…get to it!
Ready to come home to good vibes?
Jungalow founder, Justina Blakeney, also wrote an über helpful guide called The New Bohemians Handbook: Come Home to Good Vibes and it's a fool-proof way to boho your home!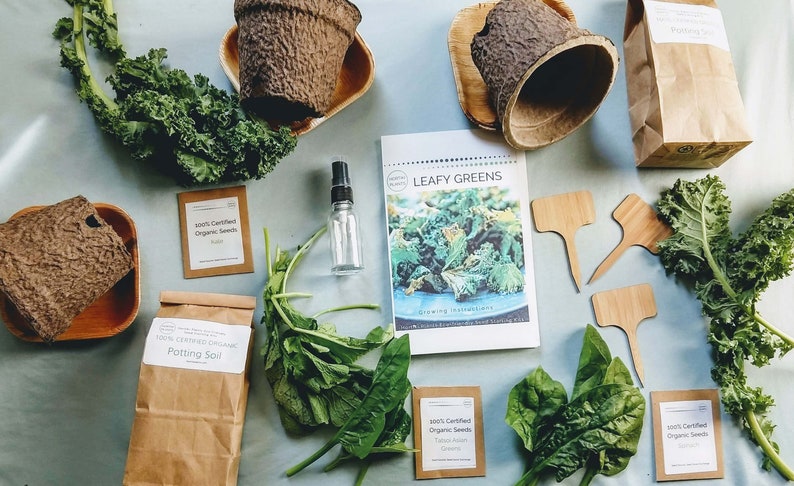 The couple that gardens together, stays together! Even if you're not a gardening pro, this comprehensive kit of organic seeds + supplies is the perfect place to start! Pop these gardening products into your wedding registry, or shop around now via Etsy!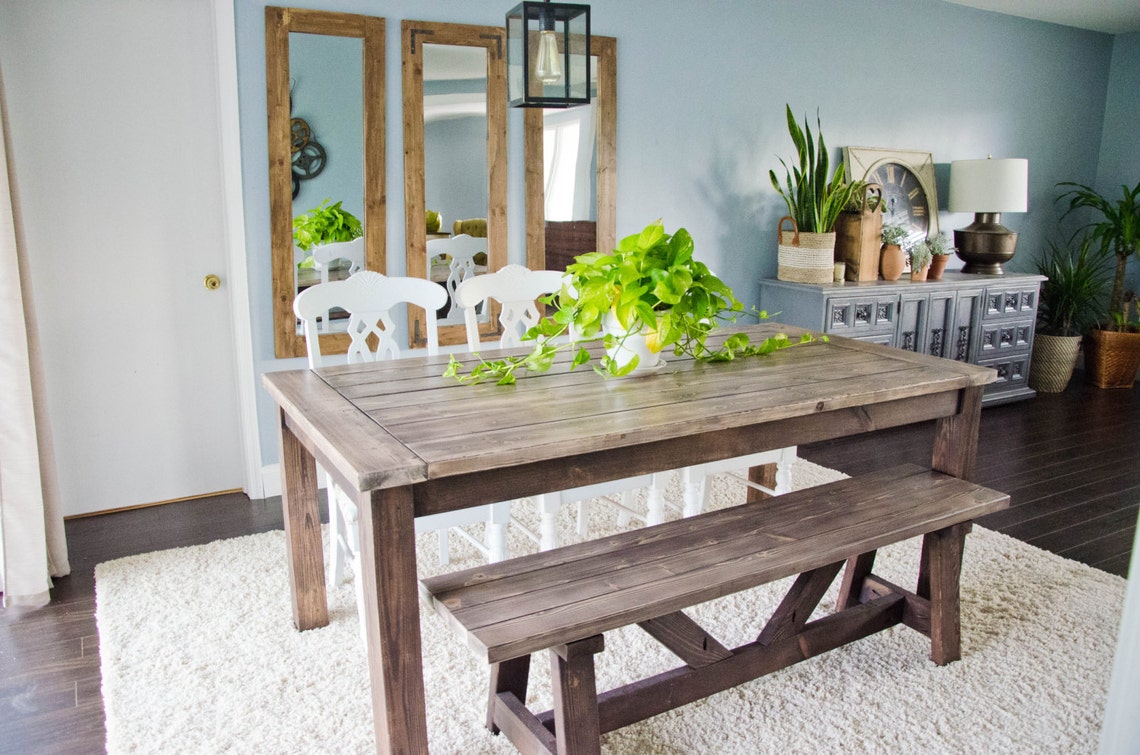 Maybe you're looking to furnish a new home (or update your current house); if that's the case, we'd recommend checking out the rad farmhouse tables coming from Archer Home Designs via Etsy. These pieces are rustic, industrial and thoughtfully created by Ntebo Archer.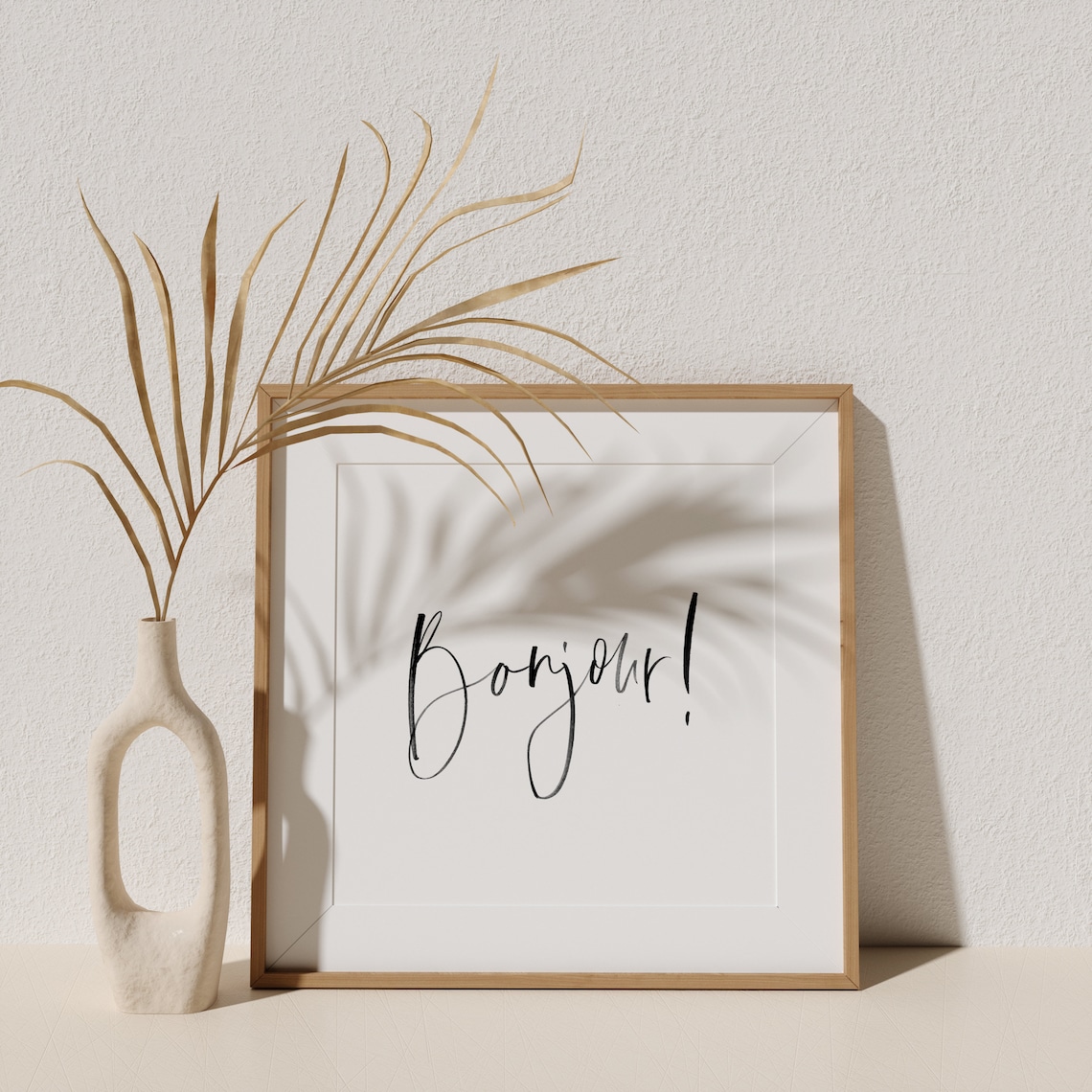 Bonjour print via Etsy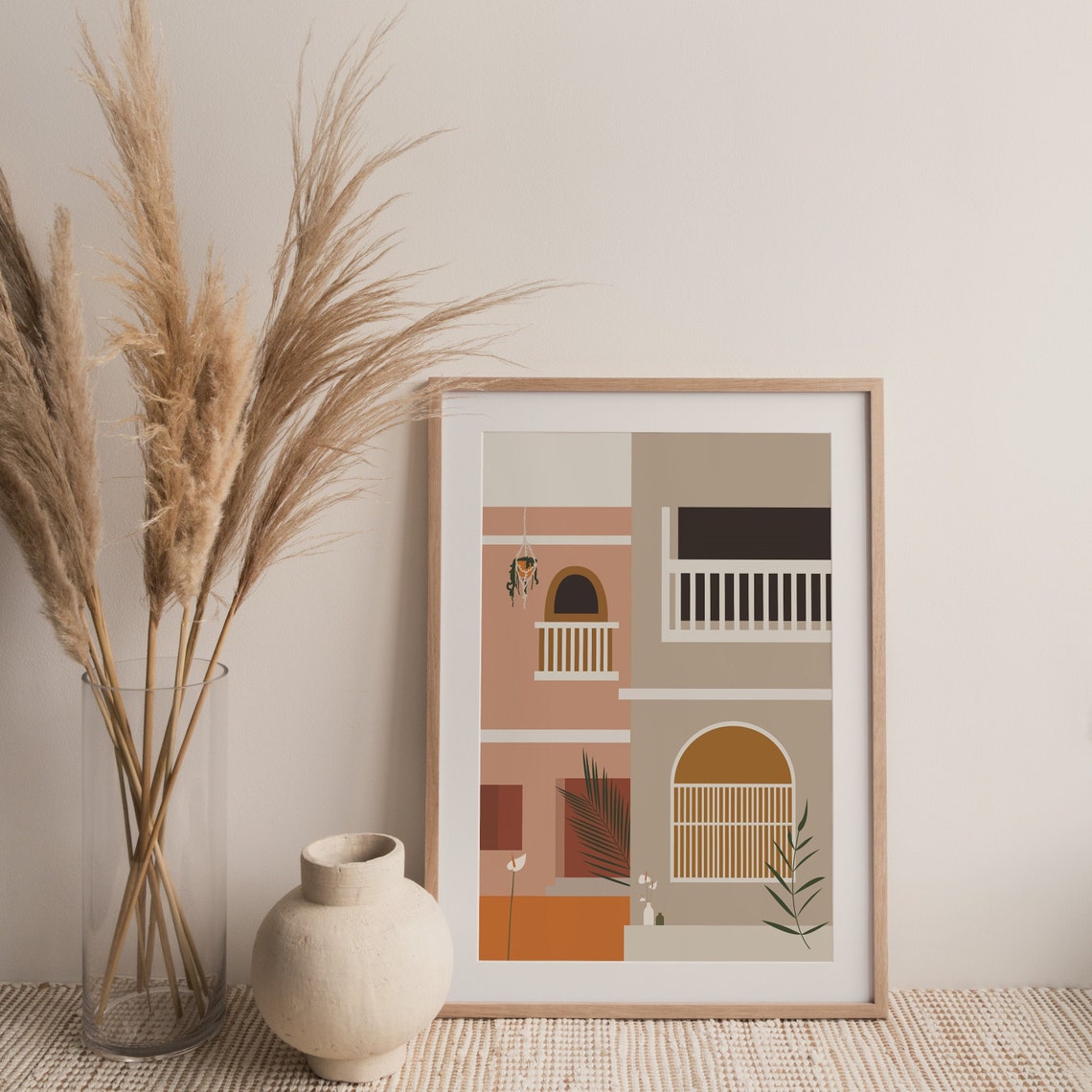 Home Illustration print via Etsy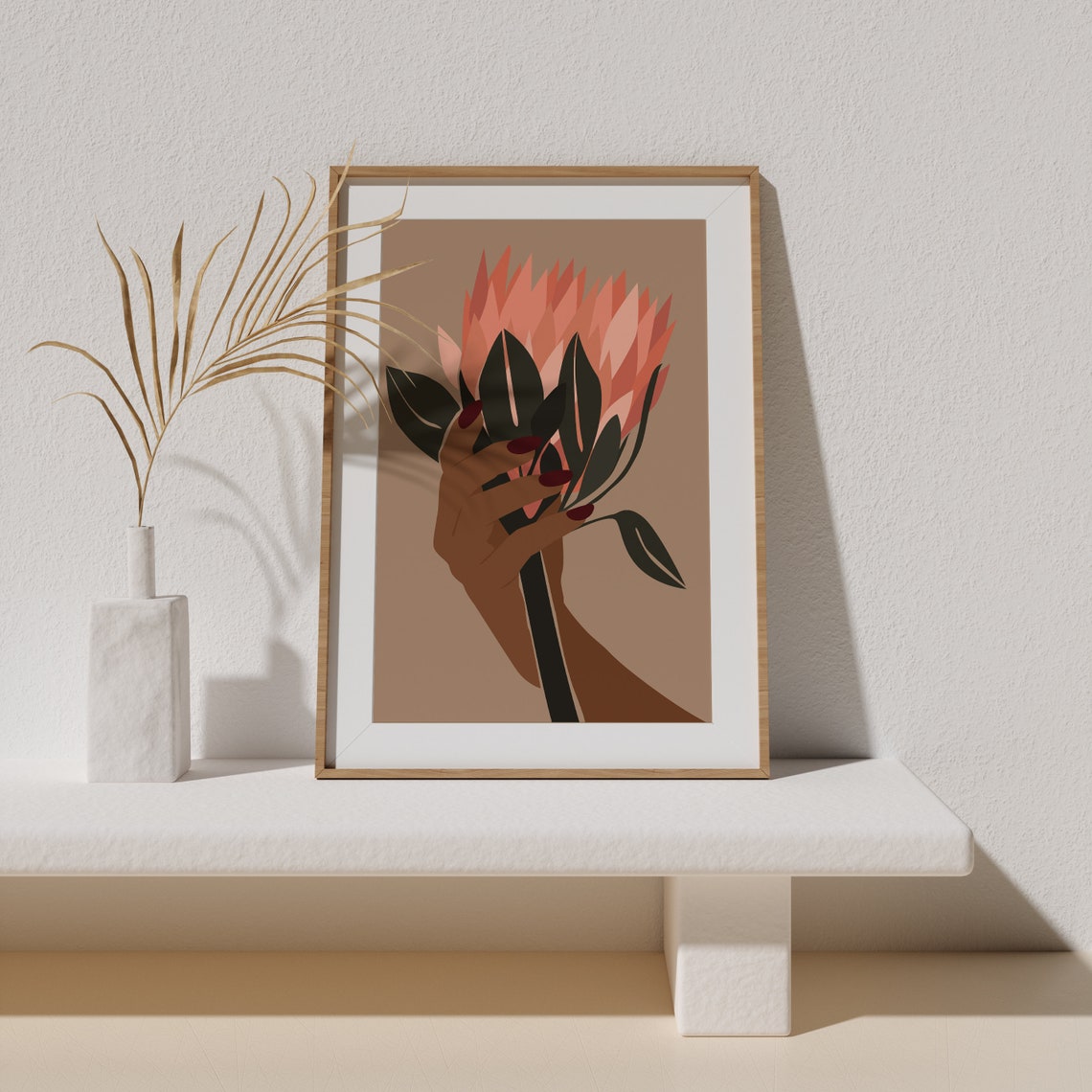 Protea Bloom print via Etsy
Shop Online at The Fond Home
The Fond Home is an online boutique with thoughtfully curated homewares ranging from kitchen tools + decor to accents for your garden. The founder of The Fond Home operates under the belief that our homes are the true storytellers – a reflection of the tiny little pieces that make us who we are. Add these really unique kitchen items to your universal registry, or enjoy browsing her other products.

Salad server set from The Fond Home

Acacia Wood Bowl from The Fond Home
You bet we'll be continuing the search for rad Black owned businesses to support! In the meantime, you have a great start on that wedding registry ✔️